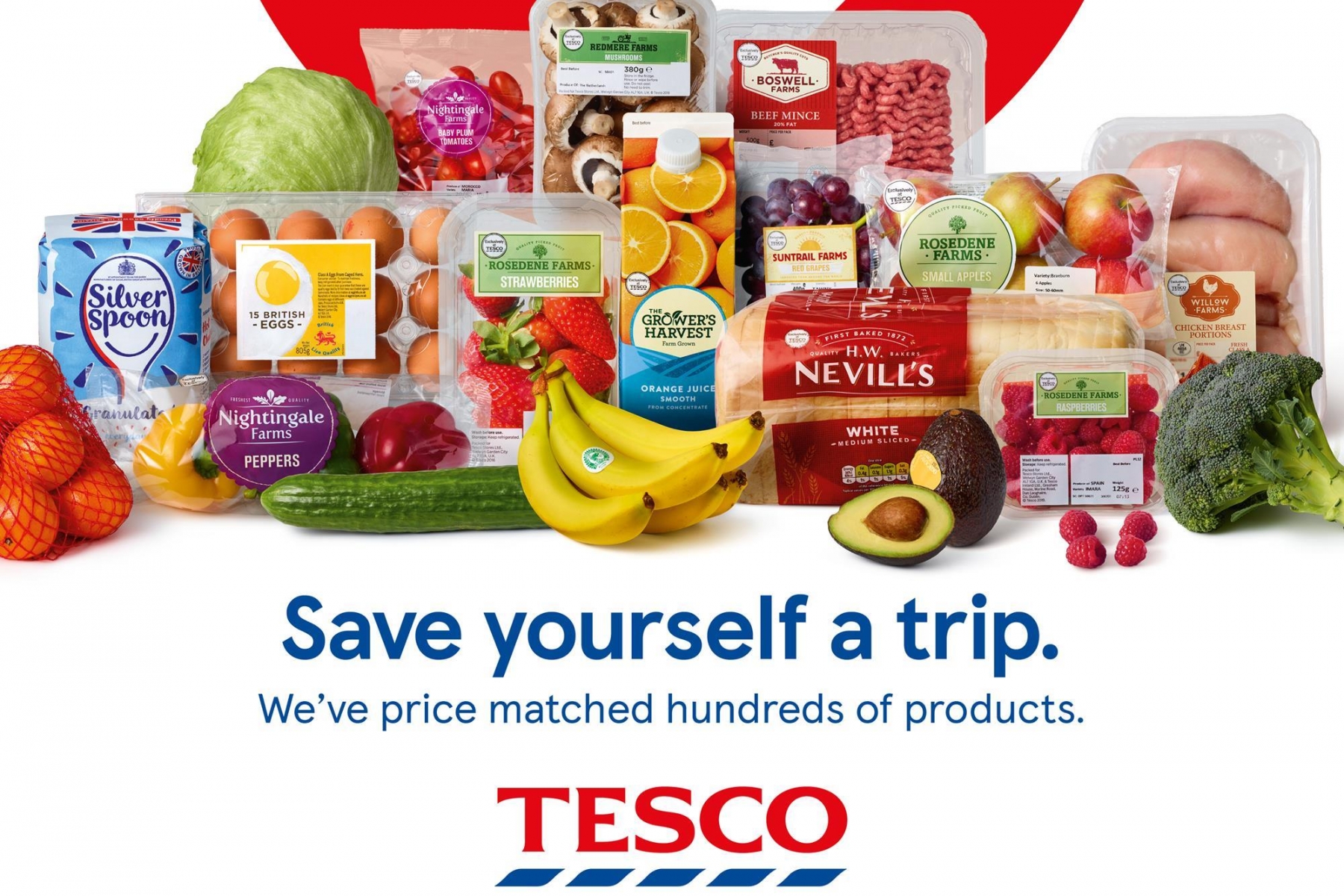 Surprisingly late response from UK retailers
The Big-four UK retailers have seen an erosion of their market share from 75.5% in 2007 to 66% in the latest Kantar data. This equals a value loss of over £13bn, with Aldi and Lidl gained over £12.3bn, mostly in Private Label.
In March this year Tesco launched its 'Aldi Price Match' campaign. It stated that prices on hundreds of comparable Tesco and branded products were to be matched against prices in Aldi.
It strikes me how surprisingly slow this response was for the retailer that has been at the forefront of private label innovation for decades. One would expect the German market could have served as a source of inspiration for Tesco much earlier.
When Tesco launched Farm brands (such as Boswell, Redmere and Rosedene) their share stood at 28.1%, when they launched Exclusive brands (such as Stockwell, Eastman's and Hearty Food) it was 27.4%. Latest Kantar put them at 26.7%, so since Farm brands a share loss of 1.4%.
Aldi over the same date period went from 6% to 8.1% only since Covid-19 have they dropped to 7.8%. At IPLC we believe that Covid-19 has had more impact on Aldi (as shoppers avoided smaller store format stores due to social distancing) than Tesco's brand strategy.
In Germany, the homeland of Aldi and Lidl, retailers such as Rewe and Edeka have been successfully fighting back with a disruptive approach to own label since 2009. They upgraded or replaced their value ranges to standard tier. Other EU retailers such as Albert Heijn, Jumbo, Système U and Coop Italy have subsequently followed suit.
Last year I wrote (The Grocer, 6 April 2019) that there was every reason for UK retailers to take the discounter 'supermarketification' threat more seriously. The grocery market is changing at a phenomenal pace as younger shoppers are becoming less loyal to brands.
Tesco's approach is half hearted as the 3-tiered strategy remains in place whereas EU retailers have or are increasingly ditching their value labels. Tesco may match the price but this tactic can simply be eliminated by Aldi with an increased offer of Everyday Essentials (lower quality products).
The point is that today's savvy shoppers will not be fooled by cheap products that do not deliver. They demand low prices and good quality and right now they are more likely to get both at the discounters.
The Price Match campaign now includes 500 own label and branded products and is expected to trigger a price war in the UK. In view of the expected economic downturn resulting from the Covid pandemic as well as uncertainties surrounding Brexit, the UK is preparing for challenging times.
With its switch to everyday low pricing (EDLP) Tesco understandably anticipates reduced consumer budgets and puts huge pressure on its suppliers to lower their prices (The Grocer, 22 May 2020). Hopefully, they will also make sure to match Aldi's product quality at the same time as that might even be a bigger challenge. Time will tell whether this new approach works to stop the further rise of the discounters in the UK.
By: Koen de Jong, Managing Partner of IPLC and author of the book The Private Label Revolution (2019) and Richard Harrow, Partner IPLC UK.
https://www.iplc-europe.com/wp-content/uploads/2020/08/180859_aldi_price_match_portrait_705061_crop-e1597229343424.jpg
1200
1800
Koen de Jong
https://www.iplc-europe.com/wp-content/uploads/2023/09/iplc-20-years-blok-80.jpg
Koen de Jong
2020-08-12 10:05:23
2020-08-12 11:22:39
Surprisingly late response from UK retailers