Aldi and Lidl have over the last few years been seen as major disruptors in the European grocery market, initially starting in Germany, the home of hard discount, between them they now operate in many European countries. However, the model has evolved over the last few years, with expanded ranges from Premium, Organic, free from etc. All combined with consumer interest initiatives such as animal welfare, packaging reduction and increasing awareness to supply healthier food. Whilst brands do play a part, the majority of this range expansion and new product development has come from Private Label. This supermarketisation of what was once a hard discount model may now provide an opportunity for an old style hard discounter, but what are the possible ramifications of this?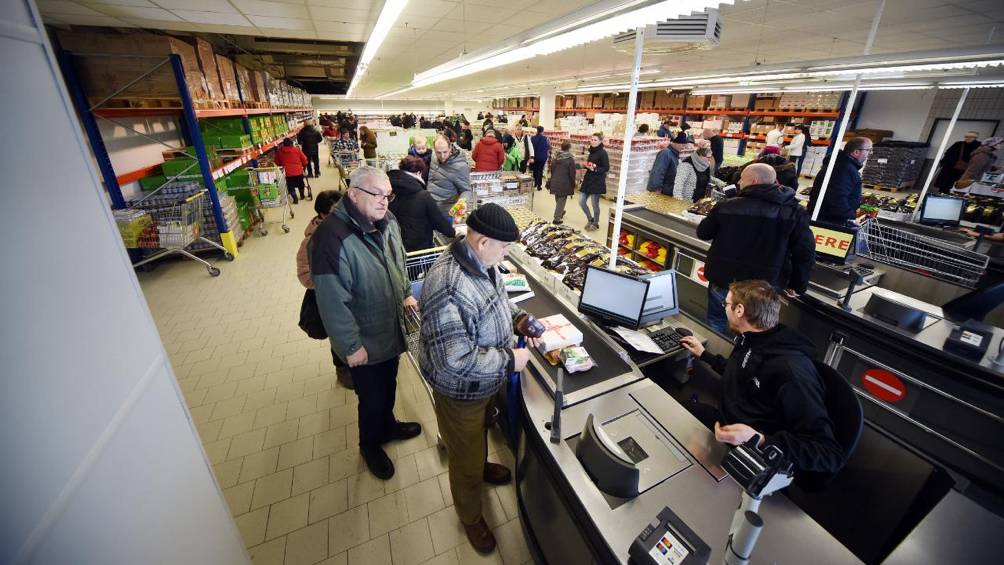 Mere, a new hard discount format has opened in Germany. Owned by Torgservisa a Russian company, only formed in 2009. They now operate 900 stores across Eastern Europe and Asia. The first Mere store opened in Leipzig, in the Eastern part of Germany, with plans to open a 100 stores, Mere could be a new market disruptor. This first store is in an area of low economic activity, so it may appeal to consumers on low budgets. With a very limited assortment of products displayed in a store that has many features associated with Aldi in the early years of their foundation. Products displayed on pallets, no outer cases, no fresh fruit and vegetables. Even no Beer (remember this is Germany), rice, bread, noodles or water. Around 70% of the assortment is grocery (including chilled and frozen), the remaining range consists of pet food, household goods, drug store items and clothing. The group also seems to have a laser focus on costs, even using second hand customer trolleys, as evidenced by the mixed design and colours.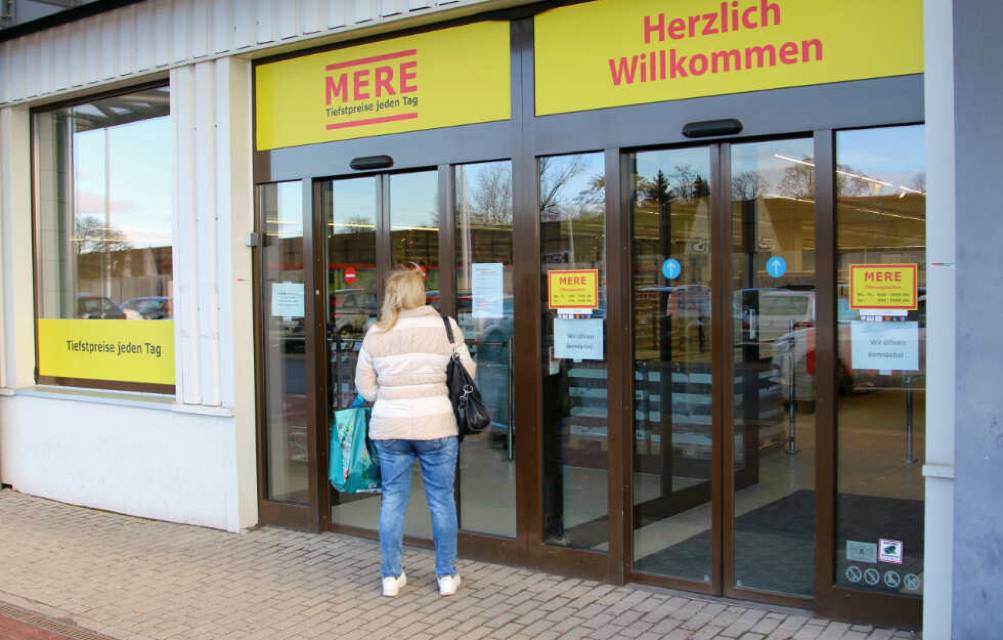 However it is their pricing policy that stands out, with an EDLP (Every Day Low Pricing) pricing strategy, no promotions were evident. They are half the price of Aldi & Lidl. This price survey on 10 items demonstrates just how low their prices are. Aldi and Lidl have built a compelling proposition by offering extraordinary value through a combination of low retail prices for good quality products. This position, built over many years means they both have massive volumes of single products, which in turn provides economy of scale for their suppliers.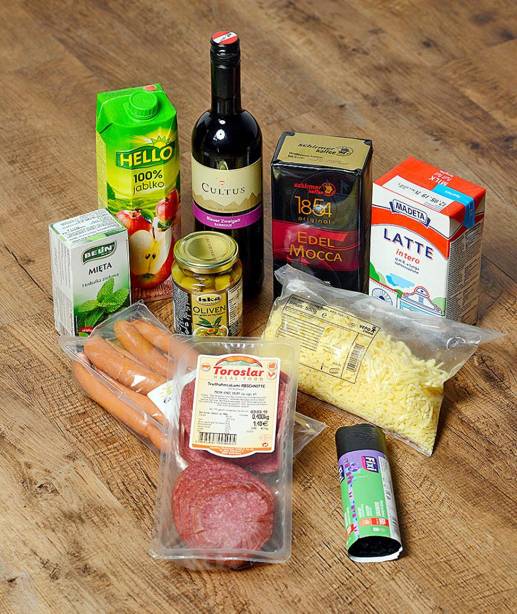 Both Aldi and Lidl have also now evolved to ensure they have a high quality offering in fresh fruit and vegetables, with a high turnover on volume freshness is combined with amazing value. Also in most markets this category when optimised gives a halo effect on quality and freshness through the rest of the store. It is notable that Mere does not currently offer this category.
The products stocked in Mere at half the prices in the two biggest discounters must raise many questions. The first concerns quality, are they matching the quality or are products chosen just to hit a price point. This could mean, if the chain is successful a downgrading of food quality across the market.
It may also not stop at quality of the final product, we could see the impact along the entire supply chain. We could have lower standards for animal welfare, environmental protection, food safety and workers rights. All areas that have benefited from retailers looking to ensure the brand equity of their Private Label is not put at risk.
https://www.iplc-europe.com/wp-content/uploads/2019/11/Mere-Discount-Supermarket-Entering-German-market1.jpg
565
1004
admin
https://www.iplc-europe.com/wp-content/uploads/2023/09/iplc-20-years-blok-80.jpg
admin
2019-11-25 15:38:38
2020-02-24 16:15:47
Discount Retailer Mere Entering Germany